In-floor Heating
Imagine, you wake up on a cold morning, put your feet on the floor and its WARM…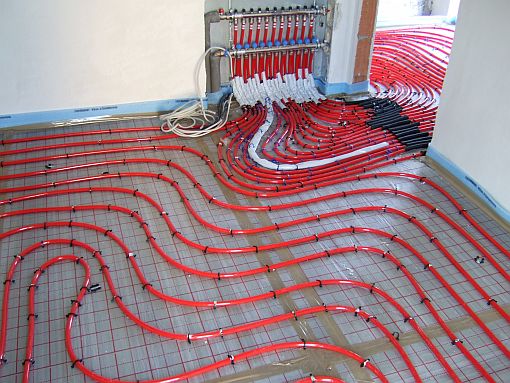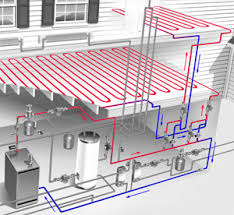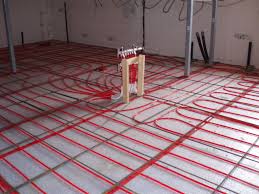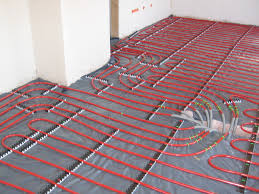 How Radiant Heating Works
Forget about cold tile floors, drafty rooms and constantly adjusting your thermostat to make a room comfortable. Radiant heat offers even heating throughout your home by working from the ground up… or at least the floor up. Most radiant heating is produced by an in-floor hot water system that creates an even warmth as it literally radiates from the floor to warm you, your furniture and your home or office. Not only do you get more comfort, but radiant heat can generate energy savings of up to 40%. You deserve the benefits of radiant heating for your custom home, multi-family dwelling or commercial building. Let us help design a personalized system for your needs, contact Super Mario Plumbing, your local radiant heating contractor today.
Under Floor Heating can be used on most types of finished floors
Under Floor Heating can be used to heat any type of floor that can withstand temperatures of up to 27°C. We have extensive experience installing in-floor heating under tile, engineered wood, concrete and carpet.
Expert installation for your underfloor heating system
We will review your project and select and size equipment that is appropriate for your needs. Our installers will get your system operational and performing to maximum efficiency, whether your project requires floor heating in one room or throughout your entire home.
Under Floor Heating repair and troubleshooting
– upfront pricing and clean, courteous technicians. We are confident we can find a resolution to any problem with you under floor heating system. We will show up on time, listen to your needs, make recommendations and prepare pricing, so there will be no surprises. We are fully-trained to perform the floor heating troubleshooting and repair.